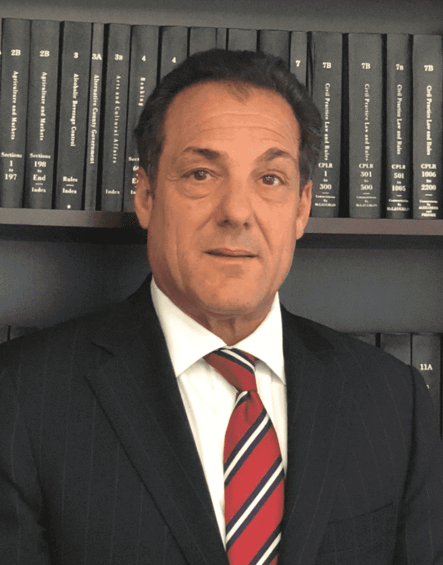 Anthony J. LoPresti Attorney
Bio
Nassau County Lawyer
Anthony J. LoPresti is a family law and divorce attorney with over 30 years of experience. From the outset of his career, Mr. LoPresti has always made helping people through difficult times his primary goal. He has helped numerous divorced couples through the challenges of child custody, financial disputes, and other issues that can complicate the separation process. His extensive legal knowledge and experience help to simplify divorces and other family legal disputes so that his clients can put these difficulties behind them and move on with their lives.
Dedication to the Details
No stone can be left unturned in a legal matter. Mr. LoPresti is extremely thorough when assessing and investigating his cases. He uses forensic accounting to uncover hidden assets of spouses to ensure his clients receive a fair distribution of finances and property in divorce proceedings, child support, and other family law issues.
He is a trusted legal counselor who emphasizes the importance of making informed, rational decisions, which are integral to finding an ideal outcome in these cases. He is always ready to speak to clients when they need him, and strives to return all calls and emails within 24 hours. You should never have to make an important case decision without consulting your lawyer, and Mr. LoPresti is committed to making sure his clients never have to.
Mr. LoPresti offers a free one hour initial consultation. Call (516) 252-0223 to an appointment at his family law firm in Nassau County.
Bar Admissions
New York, 1988
U.S. District Court Southern District of New York, 1988
U.S. District Court Eastern District of New York, 1988
Education
St. John's University School of Law, Jamaica, New York
St. John's University, Jamaica, New York
Representative Cases
Ferina v. Ferina, Docket No. 2000-05786 (Appellate Division of New York 2000)
Galassav v. Lizda Realty, Docket No. 2004-02024 (Appellate Division of New York 2004)
Osborne v. Zornberg, Docket No. 2004-011116 (Appellate Division of New York 2004)
Representative Clients
Rosemary Ferina
Gianpierro Nicolia
Marc Koenigsberger
Eileen Deatiogor
References
Jonathon Rosen, Esq.
Ralph Natrale
Classes/Seminars
"Independent Contractors and W-2 Wage Earners", Nassau County Bar Association, 2004
Honors and Awards
New York State Defenders Association
Professional Associations and Memberships
Nassau County Bar Association, Member, Matrimonial Committee
New York State Bar Association, Member, Matrimonial Committee
New York State Trial Lawyers, Member