Parental Visitation Rights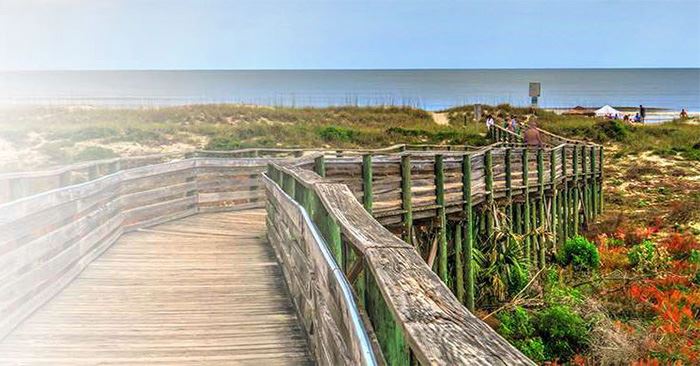 Nassau County Visitation Rights Attorney
Anthony J. LoPresti, Attorney at Law Can Help You Protect Your Parental Rights
Going through a divorce or separation is difficult, and when children are involved, it can be especially painful and stressful. You might be feeling overwhelmed and are worried that your visitation rights are in jeopardy. It is important that you work with an experienced visitation rights attorney whom you trust. At Anthony J. LoPresti, Attorney at Law, we know how difficult this process is and we are committed to helping our clients through this challenging time. If you have questions about your visitation rights or are seeking representation in your divorce, call our offices for help today.
Are you looking for a strong advocate to fight for your visitation rights? Call us today at (516) 252-0223.
We Advocate for You and Your Family
Coming to a custody and visitation agreement can be a difficult and emotionally charged situation. At Anthony J. LoPresti, Attorney at Law, we put the best interests of you and your family first. We believe in working hard for our clients and helping them achieve positive visitation and custody agreements that always consider the needs of your children and which are convenient for you as a parent.
Our Nassau County visitation lawyer can help you:
Establish a fair visitation agreement
Determine an appropriate visitation schedule
Modify an already existing visitation order
Protect your parental rights
Advocate for father's rights
Advocate for grandparent's rights
Achieve a child support agreement
Resolve custody disputes
There are many different factors which can affect your visitation rights and Anthony J. LoPresti, Attorney at Law is on your side. We have been practicing family law since 1988 and we believe everyone deserves high-quality legal representation. We work with parents, psychologists and other professionals to help you determine the best visitation agreement for your family.
We Can Answer Your Questions About Visitation Rights
Our Anthony J. LoPresti, Attorney at Law Nassau County visitation rights team is dedicated to helping family resolve custody and visitation disputes as smoothly as possible. We are experienced and strive to respond to all calls and emails within 24 hours. We are proud to provide our clients with the guidance and advice they need to make sound legal decisions. If you are looking for a knowledgeable visitation rights lawyer in Nassau County, call Anthony J. LoPresti, Attorney at law.
Schedule a free, one-hour initial consultation with our visitation rights attorney today. Call: (516) 252-0223.
Have Questions?
We Have Answers!
What does a family lawyer do besides divorce?

Divorce is the primary reason people seek out a lawyer, but professionals in this field can also handle adoption and guardianships, child custody disputes, child protection, asset distribution, draft pre and postnuptial agreements, and settle legal disputes between family members. Additionally, Anthony J. LoPresti works with experienced forensic accountants and can investigate the actual value of yours or your spouse's assets and property.

What if I signed a prenuptial or postnuptial agreement?

In many cases, having a marital contract prepared can make the divorce process much easier. However, depending on how long it's been since you last revised your agreement, the terms set forth may no longer be tenable for your situation. It is possible to challenge the terms of a marital agreement at the time of divorce, but it is highly recommended you hire an attorney to do so. Likewise, you will want to hire a lawyer if your spouse is attempting to challenge a marital agreement you want to uphold.

My former partner has agreed to an uncontested divorce, do I still need an attorney?

As mentioned above, it is always a good idea to have an experienced lawyer overseeing your case, even if both sides want to end things amicably. An uncontested divorce is one where both spouses want to get divorced and have agreed to fair distribution of assets, child custody, and other matters. The longer these cases go on, the more details begin to reveal themselves, and many couples find themselves arguing over things they never expected to. Having an attorney present can actually help maintain the civility of your divorce. Your lawyer can look at the situation without emotion and can help both sides find a reasonable solution.