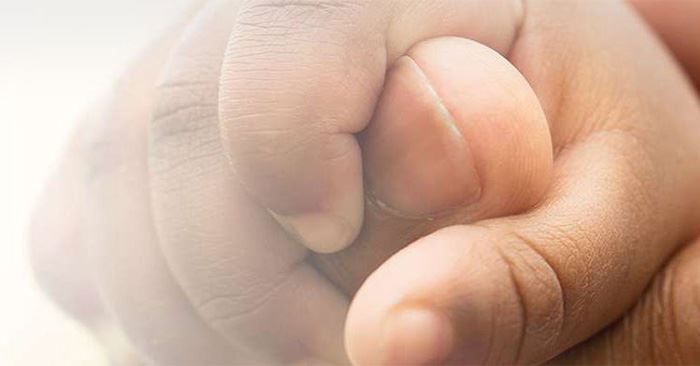 Nassau County Child Custody Attorney
Navigating The Best Legal Solutions Surrounding Family Matters
How Is Child Custody Determined in NY?
A New York court gives custody based on what is best for the child. The court can make orders about the child's custody until 18 years old. If the court does not come to a decision, both parents have equal parental rights to physical and legal child custody.
It can be highly emotional when two people decide to go their separate ways and children are involved.
In Nassau County, Anthony J. LoPresti, Attorney at Law and his firm, strives to create favorable custody and visitation plans in the children's best interest and convenient for you as a parent.
Our attorneys work with the parents, psychologists, and other professionals to determine who is most suitable to act as the proper legal custodian of the children after a divorce.
What are the Types of Custody Arrangements in New York?
There are two main types of child custody: physical custody and legal custody. Within these distinctions, parents may obtain joint or sole custody rights.
"Physical custody," or residential custody, determines which parent the children will live with. If a parent has "sole physical custody" of the child, then the other parent will be given visitation, unless it would be harmful to the child.
If parents share "joint physical custody," each parent will have the child for an equal amount of time. Both parents or the court must create a custody schedule to ensure children split their time 50/50 (or as close to it as possible) between their parents.
"Legal custody" gives a parent the ability to make important medical, educational, religious, or legal decisions on behalf of their children. "Joint legal custody" means both parents can make major decisions about the child together, while "sole legal custody" means only one parent has the right to make such decisions for the child.
What are the Best Interests of a Child?
The court will only approve a custody arrangement if it serves the best interests of the child. A judge will evaluate many factors to determine what would be in the child's best interests.
The following are the common factors related to the child's best interests:
The relationship the child has with each parent
The child's relationship with siblings and other loved ones
Each parent's role in caring for the child
Each parent's ability to provide a safe and stable home for their child
Each parent's age, physical health, and mental health
Each parent's work schedules and child care plans
Each parent's willingness to nurture the child's relationship with the other parent
If there is any history of domestic violence, substance abuse, or criminal charges
The child's wishes, if he/she is old enough
What Should You Not Do During Custody Battle?
As difficult as it be, do not talk adversely about your ex, especially to your child.
Rather, attempt to keep your viewpoints and sensations about your ex to yourself. Even if your children ask you challenging concerns, try to keep it favorable if you can.
When attempting to win custody in Nassau County, it is necessary to show a determination to work with your ex.
What Type Of Lawyer Handles Child Custody?
The type of lawyer that handles child custody matters practice different areas of family law. Family law attorneys are well-equipped in rendering representation to clients with many responsibilities.
For instance, parents can be in the middle of divorce proceedings, along with arranging child custody, child support, scheduling visitation, and set up alimony.
What Do Judges Look For In Child Custody Cases?
There are some considerations to take into account if you are going through a divorce and children are involved.
Child's safety - You must do what is necessary to protect your child. If your spouse has done anything to harm your child physically or emotionally, or you suspect he or she is capable of doing so, be sure you share this information with your lawyer. Action can be taken to protect your child during the proceedings and in the final divorce settlement. Even if it means embarrassing your spouse or publicly sharing information you would rather keep private, you must do whatever necessary to ensure your child is safe.
Child's welfare - In many divorce cases, a child's physical safety is not at risk, but the welfare of the child is still a concern. It is possible for two people to end a marriage, but continue to be active parents. Courts determine custody issues based on the requests of the divorcing parties, as well as the needs, requests and best interests of the children.
Special needs children - There are instances in which children have special needs and traditional custody arrangements are impossible. For instance, if a child is medically incapable of traveling even short distances or a non-custodial parent's home is not equipped for dealing with the physical needs of a child, special arrangements might be necessary. Courts will take the health and specific needs of each child into account when making decisions about child custody.
Child advocacy - There are instances in which children are assigned guardians during divorce proceedings. This person is charged with protecting the child's welfare. Hopefully, both parents involved in divorce proceedings will put their children's needs first, but this is not always the case.
Child's preference - Children might also be asked their opinions during divorce proceedings. Nassau County courts often take the requests of older children regarding custody and other issues into consideration when determining the final settlement in a divorce case.
Novel Custody & Visitation Arrangements
Our attorneys look for novel approaches to child custody arrangements that work for both parents in Nassau County. If joint legal custody is the best option, both of you will make decisions regarding the child's wellbeing.
Sometimes one custodial parent is chosen. In this instance, if you are a noncustodial parent, we can help you obtain more parenting time.
We can also assist you in resolving custody disputes and child support issues, bringing you and your ex-spouse to a common ground.
Our Experienced New York Divorce Attorney is Here to Help With Mediation and Support
In our more than two decades of practicing family law, our team has learned that usually parents are better served by working together and resolving issues themselves. If you cannot agree, your child custody and visitation case will be left up to a judge, giving you little say in the final court-mandated arrangements.
If you need assistance coming to an amicable agreement, or legal representation in a dispute over child custody, contact attorney Anthony LoPresti at our Nassau County law office at (516) 252-0223.
Have Questions?
We Have Answers!
What does a family lawyer do besides divorce?

Divorce is the primary reason people seek out a lawyer, but professionals in this field can also handle adoption and guardianships, child custody disputes, child protection, asset distribution, draft pre and postnuptial agreements, and settle legal disputes between family members. Additionally, Anthony J. LoPresti works with experienced forensic accountants and can investigate the actual value of yours or your spouse's assets and property.

What if I signed a prenuptial or postnuptial agreement?

In many cases, having a marital contract prepared can make the divorce process much easier. However, depending on how long it's been since you last revised your agreement, the terms set forth may no longer be tenable for your situation. It is possible to challenge the terms of a marital agreement at the time of divorce, but it is highly recommended you hire an attorney to do so. Likewise, you will want to hire a lawyer if your spouse is attempting to challenge a marital agreement you want to uphold.

My former partner has agreed to an uncontested divorce, do I still need an attorney?

As mentioned above, it is always a good idea to have an experienced lawyer overseeing your case, even if both sides want to end things amicably. An uncontested divorce is one where both spouses want to get divorced and have agreed to fair distribution of assets, child custody, and other matters. The longer these cases go on, the more details begin to reveal themselves, and many couples find themselves arguing over things they never expected to. Having an attorney present can actually help maintain the civility of your divorce. Your lawyer can look at the situation without emotion and can help both sides find a reasonable solution.