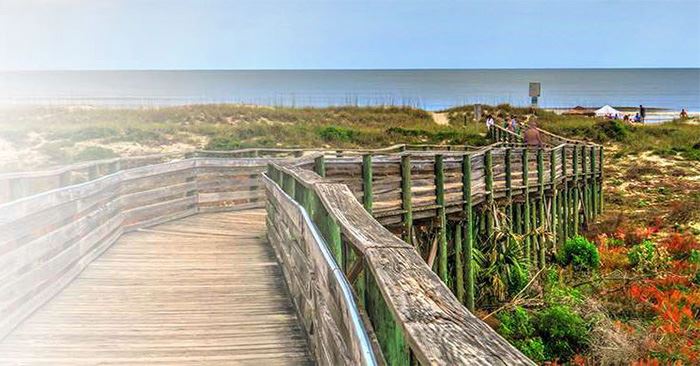 Divorce Attorney in Nassau County, NY
Helping Clients File For Divorce in New York
Divorce can significantly impact many areas of your life, including your finances, family relationships, emotional health, and living arrangements.
Some of these changes may be positive, and others can be difficult. That's why it is crucial to seek legal representation from a skilled and experienced divorce lawyer in Nassau County who will pursue the best possible situation for you.
Do you need help filing for divorce in New York? Call the Law Offices Of Anthony J LoPresti today at (516) 252-0223 or contact us online to schedule a meeting with our Nassau County divorce lawyer!
What are the Grounds for Divorce in New York?
In the State of New York, you no longer need to prove fault to obtain a divorce. Ex-spouses who no longer wish to be married with irreconcilable differences should agree to a no-fault divorce. A no-fault divorce is used based on the irretrievable breakdown of the relationship over the previous six months. The base number of no-fault divorces is over 98% of divorces.
The remaining grounds are fault-based, meaning that one spouse has acted in a way that justifies divorce. New York law recognizes the following categories as sufficient grounds for divorce:
Cruel & inhuman treatment — Verbal, physical, or emotional abuse has occurred, making it unsafe for one spouse to live with the other.
Constructive abandonment — Physical abandonment, including sexual abandonment for one year or more.
Three consecutive years imprisonment — One spouse has been in jail for three or more years in a row, beginning after the marriage.
Adultery — One spouse has cheated on the other. This cause must be proven using evidence and a third party.
Separation — Living separate and apart for one or more years under a court order or agreement.
Divorce Process in New York
Summons and Complaint
This is the official request for divorce. One spouse serves the other spouse with a demand to end the marriage. The summons is the official document announcing the divorce is commencing.
The complaint is a two-part document, the first of which outlines the basic facts of the situation and the second of which seeks relief, such as custody, child support, and division of assets. The served party then prepares an answer to the complaint with their lawyer.
Typically, completing the summons takes up to 30 days. A counter reply is unnecessary if the served party has no issues with the original complaint.
Temporary Hearings
Arranging this hearing creates a temporary, legally binding situation before the final arrangements of the divorce. For example, temporary hearings determine custody of the child, financial support for the child and spouses, protection from domestic violence, details about where spouses will reside during the divorce proceedings, and how each spouse will use assets.
Temporary hearings might include an order for both spouses to attend co-parenting classes.
The intention behind these classes is to give divorcing spouses the tools needed to help their child deal with the separation of the family.
Discovery
Discovery is the investigation phase of the divorce proceedings. It gives lawyers for both spouses the opportunity to sort through the divorce case and create a plan.
The process can include both parties exchanging information informally and testimony given under sworn oath.
Discovery includes several steps, including interrogatories, document requests, releases of information, requests for admissions, and depositions. The court might also call lawyers to provide information concerning finances or a spouse's or child's psychological well-being.
Settlement and Trial
At this point, both parties agree to reach the divorce settlement details.
However, the case will proceed to trial if a divorce settlement is not possible because of ongoing disputes. During the trial, each spouse shares their story with the court.
The divorce settlement also includes testimony from witnesses and the sharing of documents from the discovery phase.
Conclusion
The judge creates a ruling that includes the divorce details. Each party has the option to appeal. Once all issues are settled and further appeals are no longer an option, the divorce is final.
If situations change, it is possible to request a modification concerning parts of the ruling in the future.
How Long Does a Divorce Take in New York?
The timeline for a divorce in New York may differ depending on the filing parties' circumstances.
For a divorce to be acquired based on a legal separation, the parties must live separately for a minimum of one year before submitting an action for divorce.
If you or your spouse filed for a no-fault divorce, the process could take 3 to 4 months.
However, if you and your ex-spouse are willing to collaborate and negotiate respectfully, it's likely to expedite your divorce proceedings significantly. Your divorce lawyer in Nassau County can provide you with a rough estimate of how long it will take you to complete your divorce.
Contact Our Divorce Lawyer in Nassau County, NY Today
Divorce is difficult, and having a knowledgeable divorce lawyer on your side is essential. With the right legal guidance, you can protect yourself and your interests while navigating the sometimes-complex laws surrounding separation and divorce. Working with an experienced attorney can give you the tools necessary to secure a favorable outcome in your case. No matter what family law issue you may face, having an advocate by your side will give you peace of mind knowing that your rights are protected.
Our divorce attorney in Nassau County, NY can help you explore your options for dissolution of marriage and determine if you have adequate grounds for divorce in the State of New York.
Contact the Law Offices Of Anthony J LoPresti today to schedule a FREE consultation with our Nassau County divorce attorney!
Have Questions?
We Have Answers!
What does a family lawyer do besides divorce?

Divorce is the primary reason people seek out a lawyer, but professionals in this field can also handle adoption and guardianships, child custody disputes, child protection, asset distribution, draft pre and postnuptial agreements, and settle legal disputes between family members. Additionally, Anthony J. LoPresti works with experienced forensic accountants and can investigate the actual value of yours or your spouse's assets and property.

What if I signed a prenuptial or postnuptial agreement?

In many cases, having a marital contract prepared can make the divorce process much easier. However, depending on how long it's been since you last revised your agreement, the terms set forth may no longer be tenable for your situation. It is possible to challenge the terms of a marital agreement at the time of divorce, but it is highly recommended you hire an attorney to do so. Likewise, you will want to hire a lawyer if your spouse is attempting to challenge a marital agreement you want to uphold.

My former partner has agreed to an uncontested divorce, do I still need an attorney?

As mentioned above, it is always a good idea to have an experienced lawyer overseeing your case, even if both sides want to end things amicably. An uncontested divorce is one where both spouses want to get divorced and have agreed to fair distribution of assets, child custody, and other matters. The longer these cases go on, the more details begin to reveal themselves, and many couples find themselves arguing over things they never expected to. Having an attorney present can actually help maintain the civility of your divorce. Your lawyer can look at the situation without emotion and can help both sides find a reasonable solution.