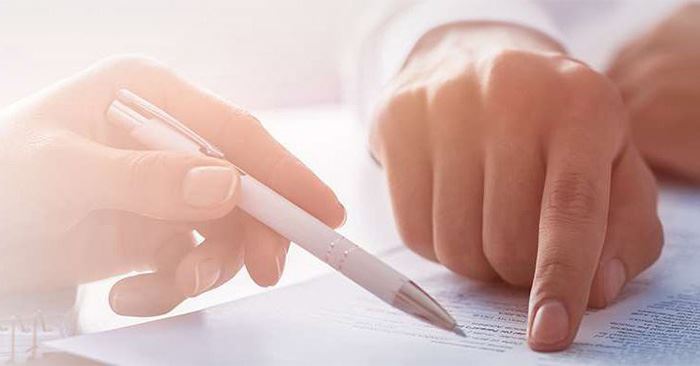 Nassau County Marital Agreements Lawyer
Creating Prenuptial & Postnuptial Agreements
Many people think that establishing a marital agreement means you lack faith in the union or are only useful for wealthy families. The truth is that martial agreements can facilitate important communication about assets and property and, in the event, you do decide to part ways, they can help ensure that your separation is as smooth and amicable as possible. Our marital agreements lawyer in Nassau County is well versed in all types of marital agreements and is standing by to answer all of your questions.
What Are Marital Agreements?
Marital agreements can be beneficial to almost anyone. They give you and your partner an opportunity to communicate openly about property and assets and to establish your individual rights and wishes when unforeseen problems arise such as separation or the death of a partner.
There are several different kinds of marital agreements including:
Prenuptial agreements
Postnuptial agreements
Separation agreements
No matter what your financial situation is, you should consider a marital agreement. These agreements can help you and your partner: achieve financial clarity, reduce conflict over finances and property, and establish individual rights and responsibilities.
Though many dismiss marital agreements as unromantic, they are an important part of a union and can go a long way to helping you and your partner feel secure and protected, no matter what the future holds.
Understanding the Benefits of a Marital Agreement
A marital agreement, also known as a prenuptial or postnuptial agreement, can offer important legal protections and peace of mind for couples entering into a marriage or already married. While some may view a marital agreement as unromantic or pessimistic, it can actually be a practical and proactive step towards protecting your assets and ensuring a smoother separation in the event of a divorce.
Some of the benefits of a marital agreement include:
Protecting premarital assets
Outlining spousal support or alimony
Defining property division in the event of divorce or death
Clarifying financial responsibilities and expectations
Minimizing legal disputes and costs in the event of separation
If you are considering a marital agreement, it is important to consult with an experienced Garden City marital agreements lawyer like Anthony J. LoPresti who can guide you through the process and ensure your agreement is legally sound and tailored to your unique needs and circumstances.
Is a Marital Agreement Right for Me?
If you are unsure about whether or not you need a marital agreement, we recommend that you speak with a Nassau County martial agreements attorney whom you trust. At Anthony J. LoPresti, Attorney at Law, we know how difficult discussing a marital agreement can be and we will always treat you with respect and compassion. We believe in providing top-quality legal counsel and can help you establish the marital agreement that is right for you. We are members of the New York State Bar Association and the Nassau County Bar Association and have extensive experiencing establishing martial agreements. When you have questions, we have answers.
Have Questions?
We Have Answers!
What does a family lawyer do besides divorce?

Divorce is the primary reason people seek out a lawyer, but professionals in this field can also handle adoption and guardianships, child custody disputes, child protection, asset distribution, draft pre and postnuptial agreements, and settle legal disputes between family members. Additionally, Anthony J. LoPresti works with experienced forensic accountants and can investigate the actual value of yours or your spouse's assets and property.

What if I signed a prenuptial or postnuptial agreement?

In many cases, having a marital contract prepared can make the divorce process much easier. However, depending on how long it's been since you last revised your agreement, the terms set forth may no longer be tenable for your situation. It is possible to challenge the terms of a marital agreement at the time of divorce, but it is highly recommended you hire an attorney to do so. Likewise, you will want to hire a lawyer if your spouse is attempting to challenge a marital agreement you want to uphold.

My former partner has agreed to an uncontested divorce, do I still need an attorney?

As mentioned above, it is always a good idea to have an experienced lawyer overseeing your case, even if both sides want to end things amicably. An uncontested divorce is one where both spouses want to get divorced and have agreed to fair distribution of assets, child custody, and other matters. The longer these cases go on, the more details begin to reveal themselves, and many couples find themselves arguing over things they never expected to. Having an attorney present can actually help maintain the civility of your divorce. Your lawyer can look at the situation without emotion and can help both sides find a reasonable solution.