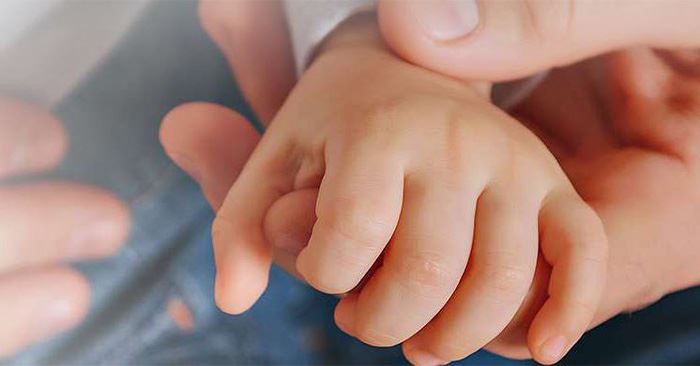 Child Support Lawyer in Nassau County, NY
Looking Out for Your Child's Future in Nassau County
If you have children and are going through a divorce, child support is an element of your separation that will significantly impact your future and the future of your child. If you and your child's parent were never married, establishing child support is just as important.
Looking to establish or reestablish child support in Nassau County? Throughout Long Island, Nassau, Suffolk, Queens, the rest of New York City, and the surrounding areas, this office has represented custodial and non-custodial parents, as well as mothers, fathers, husbands, and wives in child support cases. Anthony has the experience to best represent his clients as a lawyer. As a result, he is approachable with his clients, which facilitates discussion about the case and strategy.
Is It Better To Get A Lawyer For Child Support?
Conflicts regarding child support can be stressful and complex. Talking to a child support attorney might help you comprehend the laws relating to child support in Nassau County and provide you with the best legal representation.
Guiding You Through the Child Support in New York
We can guide you through the state of New York's Child Support and Child Standards Act, and let you know how it applies to your situation. Some of the key elements that are considered in New York's child support formula include:
Income of both parents
Education, private schooling or college expenses
Daycare expenses
Health insurance costs
Calculating Child Support Can Be Complex
The most significant factor in calculating child support in New York is the income of both parents. In many cases we utilize financial professionals to investigate the true income of a parent. For example, when there is a family-owned business or one spouse is self-employed, analyzing income becomes much more complex.
Can Parents Agree to No Child Support in NY?
Yes, both parents can no longer agree to pay child support in NY. However, the written disclaimer must state the primary child support obligations and why the court should adopt your support agreement instead.
If you believe that your former spouse is hiding income or assets during your divorce, our team can represent you. Our legal team and experienced attorney have assisted many clients obtain substantial child support modifications based on our investigations.
What Age Does Child Support Stop in NY?
In New York State, a child can receive child support from their parents until 21 years old. On the other hand, if the child is under 21, married, self-supporting, or serving in the military, that child is considered "emancipated or independent," and the obligation of the parents' support ends.
Enforcing Child Support Orders
Unfortunately, sometimes parents may fail to fulfill their child support obligations. If you are not receiving the child support payments that you are entitled to, our Garden City child support attorneys can help enforce the court order.
We can assist with:
Filing a petition for enforcement
Establishing income withholding orders
Pursuing contempt of court proceedings
Collecting back child support
Enforcing child support orders is critical to ensuring that your child's needs are met and that you receive the financial support you are entitled to. Let us help you navigate the complex legal process and fight for your rights as a parent.
Understanding the Child Support Process
At Law Offices Of Anthony J LoPresti, we understand that navigating the child support process can be overwhelming and confusing. It is important to have a knowledgeable and experienced child support lawyer on your side to guide you through the process and ensure the best possible outcome for your child.
Our Garden City child support lawyer will explain the process to you step-by-step and answer any questions you may have. We will help you understand:
The factors considered when calculating child support in New York
How child support payments are determined
The different methods for enforcing child support orders
Your rights as a parent in the child support process
We will work with you to develop a personalized strategy that is in the best interest of your child and your family. Let us handle the legal complexities while you focus on your child's future.
Contact Law Offices Of Anthony J LoPresti today to schedule a consultation with our experienced child support lawyer. We are committed to providing compassionate and effective legal representation for families in Nassau County and the surrounding areas.
Why Hire Anthony J. LoPresti?
Having worked in the field of family law and divorce for 30 years, Anthony J. LoPresti is an experienced lawyer. In his career, Mr. LoPresti has always prioritized helping people through difficult times. The challenges of child custody, financial disputes, and other issues that can complicate divorce have been handled by him on behalf of numerous divorced couples. Through his extensive legal knowledge and experience, he assists clients in resolving divorces and other family legal disputes so that they can move on with their lives.
Our law firm strives to obtain fair child support arrangements for everyone involved, but most importantly, for the children. Contact our child support lawyer in Nassau County for a free consultation at (516) 252-0223.
Related Reading
Helpful Resources
Have Questions?
We Have Answers!
What does a family lawyer do besides divorce?

Divorce is the primary reason people seek out a lawyer, but professionals in this field can also handle adoption and guardianships, child custody disputes, child protection, asset distribution, draft pre and postnuptial agreements, and settle legal disputes between family members. Additionally, Anthony J. LoPresti works with experienced forensic accountants and can investigate the actual value of yours or your spouse's assets and property.

What if I signed a prenuptial or postnuptial agreement?

In many cases, having a marital contract prepared can make the divorce process much easier. However, depending on how long it's been since you last revised your agreement, the terms set forth may no longer be tenable for your situation. It is possible to challenge the terms of a marital agreement at the time of divorce, but it is highly recommended you hire an attorney to do so. Likewise, you will want to hire a lawyer if your spouse is attempting to challenge a marital agreement you want to uphold.

My former partner has agreed to an uncontested divorce, do I still need an attorney?

As mentioned above, it is always a good idea to have an experienced lawyer overseeing your case, even if both sides want to end things amicably. An uncontested divorce is one where both spouses want to get divorced and have agreed to fair distribution of assets, child custody, and other matters. The longer these cases go on, the more details begin to reveal themselves, and many couples find themselves arguing over things they never expected to. Having an attorney present can actually help maintain the civility of your divorce. Your lawyer can look at the situation without emotion and can help both sides find a reasonable solution.